Paranoid
treatment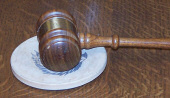 Because they are suspicious and untrusting, patients with PPD are not likely to seek therapy on their own. A particularly disturbing development or life crisis may prompt them to get help.
More often, however, the legal system or the patient's relatives order or encourage him or her to seek professional treatment. But even after a patient finally agrees or is forced to seek treatment, the nature of the disorder poses challenges to therapists.
Psychotherapy
The primary approach to treatment for such personality disorders as PPD is psychotherapy. The problem is that patients with PPD do not readily offer therapists the trust that is needed for successful treatment. As a result, it has been difficult to gather data that would indicate what kind of psychotherapy would work best. Therapists face the challenge of developing rapport with someone who is, by the nature of his personality disorder, distrustful and suspicious; someone who often sees malicious intent in the innocuous actions and statements of others. The patient may actively resist or refuse to cooperate with others who are trying to help.
Mental health workers treating patients with PPD must guard against any show of hostility on their part in response to hostility from the patient, which is a common occurrence in people with this disorder. Instead, clinicians are advised to develop trust by persistently demonstrating a nonjudgmental attitude and a professional desire to assist the patient.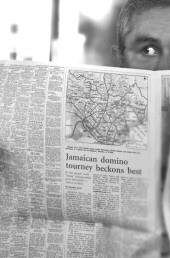 It is usually up to the therapist alone to overcome a patient's resistance. Group therapy that includes family members or other psychiatric patients, not surprisingly, isn't useful in the treatment of PPD due to the mistrust people with PPD feel towards others. This characteristic also explains why there are no significant self-help groups dedicated to recovery from this disorder. It has been suggested, however, that some people with PPD might join cults or extremist groups whose members might share their suspicions.
To gain the trust of PPD patients, therapists must be careful to hide as little as possible from their patients. This transparency should include note taking; details of administrative tasks concerning the patient; correspondence; and medications. Any indication of what the patient would consider "deception" or covert operation can, and often does, lead the patient to drop out of treatment. Patients with paranoid tendencies often don't have a well-developed sense of humor; those who must interact with people with PPD probably should not make jokes in their presence. Attempts at humor may seem like ridicule to people who feel so easily threatened.
With some patients, the most attainable goal may be to help them to learn to analyze their problems in dealing with other people. This approach amounts to supportive therapy and is preferable to psychotherapeutic approaches that attempt to analyze the patient's motivations and possible sources of paranoid traits. Asking about a patient's past can undermine the treatment of PPD patients. Concentrating on the specific issues that are troubling the patient with PPD is usually the wisest course.
With time and a skilled therapist, the patient with PPD who remains in therapy may develop a measure of trust. But as the patient reveals more of his paranoid thoughts, the clinician will continue to face the difficult task of balancing the need for objectivity about the paranoid ideas and the maintenance of a good rapport with the patient. The therapist thus walks a tightrope with this type of patient. If the therapist is not straightforward enough, the patient may feel deceived. If the therapist challenges paranoid thoughts too directly, the patient will be threatened and probably drop out of treatment.
Prognosis
Paranoid personality disorder is often a chronic, lifelong condition; the long-term prognosis is usually not encouraging. Feelings of paranoia, however, can be controlled to a degree with successful therapy. Unfortunately, many patients suffer the major symptoms of the disorder throughout their lives.
Prevention:
With little or no understanding of the cause of PPD, it is not possible to prevent the disorder.
Medical
While individual supportive psychotherapy is the treatment of choice for PPD, medications are sometimes used on a limited basis to treat related symptoms. If, for example, the patient is very anxious, anti-anxiety drugs may be prescribed. In addition, during periods of extreme agitation and high stress that produce delusional states, the patient may be given low doses of antipsychotic medications.
Some clinicians have suggested that low doses of neuroleptics should be used in this group of patients; however, medications are not normally part of long-term treatment for PPD. One reason is that no medication has been proven to relieve effectively the long-term symptoms of the disorder, although the selective serotonin reuptake inhibitors such as fluoxetine (Prozac) have been reported to make patients less angry, irritable and suspicious. Antidepressants may even make symptoms worse. A second reason is that people with PPD are suspicious of medications. They fear that others might try to control them through the use of drugs. It can therefore be very difficult to persuade them to take medications unless the potential for relief from another threat, such as extreme anxiety, makes the medications seem relatively appealing. The best use of medication may be for specific complaints, when the patient trusts the therapist enough to ask for relief from particular symptoms.