Mental Illness
introduction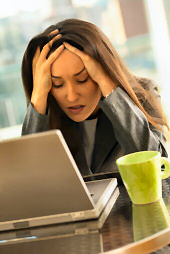 Mental disorders are proving to be one of the greatest threats to our global society. A report from the World Health Organization has made it clear that mental disorders will be the number one cause of a variety of disabilities and the second leading cause of death by the year 2020.
Mental disorders, in one form or another, are constantly present in every country. These disorders contribute to many problems and very often threaten the economic growth of a nation. Because mental disorders, unlike physical disorders, so not present overtly in the early stages, their diagnosis happens rather late in the cycle of the illness, compounding the problem. The most important way to counter the problem of mental disorders is to develop and teach strategies for maintaining good mental health. The purpose of this website is to educate you in the science behind good mental health and to help you develop your own strategies to secure it for both yourselves and society.
Site overview
Getting Started

This is the ideal place to start learning on the basics of mental illness.

Mental Disorders

This chapter deals extensively with an array of carefully selected mental disorders.

Tragedy

This chapter discusses how tragic events develops into stress and affects the psychology of people.

Activities

This section features interactive activities, from educational games to classroom learning ideas.

Multimedia

This part includes various multimedia items to enhance the learning experience.

About

Learn about the production of this website and our international team.

Help

Problems using this website? Then the help page will guide you.

Sitemap

Get a clear overview of the page structure of this website.
About this project
Mental Illness: The Invisible Menace is an ideal website for anything you require related to this topic. The website provides you with all the information associated with stress and its management, anatomy, GAS and its general and economic impact, mental disorders which includes depressions like bipolar disorder, seasonal affective disorder, postpartum depression, personality disorders along with their general impact, symptoms, case study and most importantly its treatment.

On the other hand we have also added different sections like Tragedy which tells you about how people were affected in recent crisis. To make the website interactive we have diverse activities like games, quizzes, discussions, project starters and hints for teachers to make research on this topic. Also a research pad is provided to make things easy.

The people behind this website are a team of young and dynamic students who come from 7 different countries which include USA, India, Netherlands, Jamaica, Egypt, Nigeria and Singapore who truly represent an international team.

include('includes/footer.inc'); ?>