Mental Illness
Discussion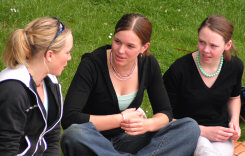 Teamwork helps students to recognize and organize important information, so the studying process becomes more efficient. Problem solving, critical thinking, and social skills appear when children help and support each other. They learn how to work together cooperatively, accepting each other's strengths and weaknesses.
How discussion helps students:
Learn how to work together cooperatively.
Learn how to accept opposite opinions and know that everyone's ideas are valuable.
Learn how to think creatively.
First: divide the class into groups (each between 5-8 students).
Choosing a relevant topic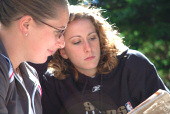 Having a relevant topic for discussion is essential as the topic is the main theme of the discussion. Each group can suggest a topic, and then vote for the topic of discussion to be sure that it is suitable for the vast majority.
Some points for the topic:
The topic must be understood by everyone.
It must satisfy the main goals of the discussion.
Ideas must be simple for the resources to be found easily.
Research work must be done before the discussion.
Topic ideas
Here are some suggestions:
Curbing the menance of mental illness
Mental health and the economy... Anylinks?
The dawn of the psychosomatics
Voicing
A leader must be elected to control the discussion; the leader might be one of the students or the teacher. Everyone has to participate in the discussion actively.
Tips for participants
Try to put meaningful objectives for the discussion which include both broad and narrow objectives. The broad objectives would be more like goals while the narrow objectives would be clear and specific.
Try to write down notes about the points shown by other participants.
Explain your opinion to others in a significant way and listen to others with full attention.
It's very important to justify your answers.
Try to give practical solutions for the discussed topic.
Review
The teacher or the chairman must summarize the points of discussion, but he has to evaluate the discussed goals and check whether the objectives were reached or not, and whether the reached points were strong or weak.
Content outline